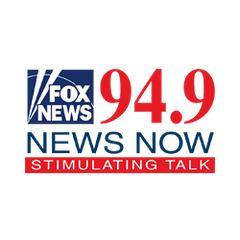 Voters gave state legislators approval to consider creating an early in-person voting system in Connecticut. In his victory speech Tuesday night, Gov. Ned Lamont said if voters approved changing the state constitution to allow it, the 2023 General Assembly will be authorized to draft legislation that would implement an early voting system. It could potentially be in place as early as 2024. Voters defeated a similar proposal in 2014.
U.S Senator Richard Blumenthal was re-elected for a third term yesterday. Democrat Blumenthal was able to defeat Republican challenger Leora Levy. In the 5th Congressional District, against Democrat Jahana Hayes and Republican George Logan is still too close to call. Democrat Joe Courtney beat Republican Mike France for the 2nd District US House of Representatives position. 
Results from yesterday's elections are in. Democratic State Senator Cathy Ostern won a sixth consecutive term for the 19th district defeating republican challenger Pietro "Rocky" Camardella. In the 20th District Democrat Martha Marx took the State Senator position beating out Republican Jerry Labriola Jr. Heather Somers also won her fourth consecutive term for the 18th Senate district against Democrat Farouk Rajab.

Yesterday voters in Norwich approved a $385 million referendum for city schools. This includes four new elementary schools and major renovations to a middle school. In Old Lyme residents approved $57.5 million in Bonding for renovations and updates to four local schools. In Montville, $8 million for two bonds for school renovations projects were approved. 

Local voters went to the polls yesterday and made their decisions. Democrat Aundré Bumgardner was elected to serve the 41st House District.
Democrat Anthony Nolan kept his seat in the state House of Representatives 39th District, defeating Republican challenger Karen Paul, Four-term incumbent Republican Kathleen McCarty defeated Democratic challenger Nick Gauthier in the race for the 38th District.

Police have identified the woman who died after being shot on Saturday in Norwich. Officers say that 30-year-old Jashira Pagan died Monday after being shot in the head over the weekend outside of a condo complex on West Thames Street. Authorities are still investigating the shooting and anyone with any information on what may have happened is asked to call police.
Two people were hospitalized after a crash in Waterford yesterday afternoon. Police say that two cars collided head on in the area of 969 Hartford Turnpike. Both drivers of each vehicle suffered serious injuries. The crash was temporarily closed while authorities investigated the scene. The cause of the accident has not yet been determined. 
Democratic Governor Dan McKee has defeated Republican Ashley Kalus in the race for Rhode Island governor. This would be McKee's first full term in office after taking over for former Governor Gina Raimondo. Kalus called McKee about an hour after polls closed to succeed the race.  Incumbent Lieutenant Governor Democrat Sabina Matos also defeated Republican nominee Aaron Guckian and independent candidate Ross McCurdy.
Westerly voters decided on who would be elected to the town council yesterday. Philip Overton Jr. the only Republican and only incumbent seeking election got the most votes for a seat on the town Council. He will be joined by Democrats Edward Morrone, Kevin Lowther II, Joy Cardio, and Mary Scialabba. Unaffiliated candidates William Aiello and Dylan LaPietra were elected to the council as well.
The Richmond Town Council was decided by voters yesterday. Republicans Rich Nassaney, Michael Colasante, Helen Sheehan, and Mark Trimmer will be joined on the council by Democrat Samantha Wilcox. In the race for Hopkinton Town Council four incumbents were reelected including Republican Mike Geary, Democrat Sharon Davis, Unaffiliated Stephen Moffit Jr, and longtime councilor Scott Bill Hurst. Republican Robert Burns will be the newcomer to the council.