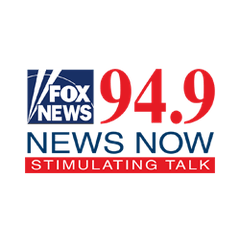 Yesterday the Connecticut House of Representatives passed legislation which focuses on gun control and includes making carrying open firearms illegal as well as new age restrictions. The bill still has to pass through the Senate by June 7th. It is expected to, and Governor Ned Lamont is expected to sign it.

Yesterday Connecticut lawmakers held a news conference reminding residents that the State's minimum wage will be increasing to $15 an hour on June 1st. The raise is part of a law that was passed in 2019 that raises minimum wage five times over five years.

A Norwich man pleaded guilty after scamming a woman into sending him $450,000. Earlier this week 26 year old Dexter Enwerem waived his right to be indicted. He is accused of using a scheme to defraud women through social media accounts in 2019 and 2021.

A Plainfield woman was arrested in Ledyard yesterday after police allegedly spotted her speeding and crossing traffic lanes without her headlights on. 41 year old Kimberly Gaboury is facing multiple charges including operating under the influence.
The Connecticut Department of Transportation has proposed a plan that would replace the Alpha Avenue viaduct in Stonington. Officials say that the project will cost about $25.5 million and would begin in 2026. The bridge is 83 years old and has been found to be in bad condition.

The Westerly Police Department will be hosting the Rhode Island Police Accreditation Commission's assessment team today in attempt to complete a ten year process to receive full accreditation from the Commission. This is part of the final stages to make sure training met criteria set forth by the RIPAC as well as establish written protocol.