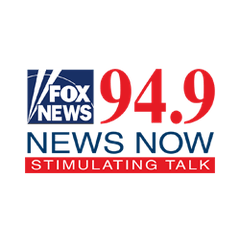 Yesterday Governor Ned Lamont's office announced that Connecticut will use $6 million of an ongoing settlement from Volkswagen to install 54 electric vehicle charging stations across the state. About $1.8 million will be used at government sites, $3.3 million will be used for municipal projects and $1 million will fund public sites.
Yesterday Governor Ned Lamont signed new healthcare affordability legislation into law. The law, Public Act 23-171, includes a number of measures aimed including allowing residents to get a drug discount card that will provide discounts of up to 20-80 percent. These cards will be free to all Connecticut residents.
Police arrested a New London man yesterday in connection to a May shooting outside of the Midnight Hookah Lounge in Groton. Officers say 33 year old Jeremy Dixon was taken into custody on Route 12 after a warrant was issued for his arrest. 12 rounds were fired from multiple weapons in the parking lot, no injuries were reported.

A boil water advisory was issued for areas in Voluntown yesterday morning. Officials from Connecticut Water say the advisory is in effect near Valley Drive, Tanglewood Lane, Lakeside Terrace, and Ten Rod Road. 
The order was issued because of low pressure in the water system due to the equipment failure. 
Norwich Police say that they are looking for a person who has been missing for over a year. Officers say that the 20 year old who may go by Ehan Adam Hester or Ava was last seen December 22nd 2021 at the New London Union Station Terminal. 
 Hester was reported missing in 2021, however police are asking for the public's help after exhausting all leads connected to the case.

A Navy 
psychologist
 has been recently arrested in connection to child exploitation charges. Federal authorities say that 
33-year-old
 Navy Lieutenant Commander 
Michael
Andrew Widroff sent explicit photos to an undercover law enforcement agent. Widroff has previously worked at a Navy health clinic in Groton.

Rhode Island Governor Dan McKee recently signed a law that will change wage theft from a misdemeanor crime to a felony starting next year. Under the new law, employers that knowingly fail to pay an employee more than $1,500 in wages could face up to three years in prison and fines.