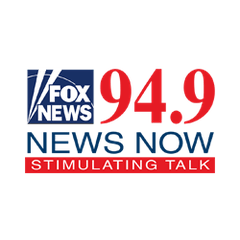 Yesterday Connecticut Attorney General William Tong touted the state's new law on online privacy. The Connecticut Data Privacy Act, signed into law last month, implements privacy standards and gives people certain rights over their own data. Tong said that while people can make the decision not to use other businesses, there's not always a choice with online platforms.
Earlier this week the New London City Council approved plans for the city's police department to make a $50,000 upgrade to its public records system. Officials said that the upgrade would increase efficiency and would speed up the process of response to Freedom of Information Act requests.

Prosecutors want a stiffer penalty for the man accused of killing a police dog in Montvillle. On Dec. 11, 2021 27 year old Presley Almanzar-DeJesus ran from police while they were investigating a traffic stop. Barrett chased the suspect into the woods and had latched onto his leg that's when Almanzar-DeJesus punched Barrett's head and gouged at his eyes. They will back in court on August 1 to decide his fate.

Yesterday a US Bankruptcy Court judge formally approved Mohegan Sun buying the St. Bernard School Property for $6.55 million. The ruling also includes that the tribe will lease a 43 acre portion of the property located on Route 32 for the next 20 years for $1 a year. 
The Rhode Island GOP is calling on the R.I. Ethics Commission to expand its investigation into state officials' after a Philadelphia Company's contractor's lobbyist treated Governor Dan McKee to lunch in January. The state Republican Party alleges that McKee's failure to pay the $228 lunch tab bill violated the state's ethics code, which prohibits public officials from accepting gifts worth more than $25.