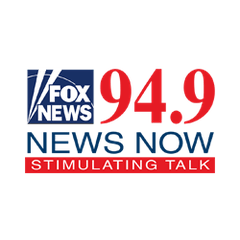 Yesterday it was ruled that the death of a man awaiting trial on charges of killing his mother off the coast of Rhode Island in a scheme to inherit millions of dollars was not suspicious. 29 year old Nathan Carman was found dead in his cell in a county jail in New Hampshire on June 15th. Officials will not be releasing the cause at the request of the family.
A baby bond program will begin in Connecticut next month Any baby born after July 1 covered under Husky Insurance will be automatically enrolled. In the program, $3,200 will be invested in the child's name. The Office of the Treasurer manages the money and when the child turns 18, they can apply for it.

Former Connecticut Governor Lowell Weicker Jr. has died at the age of 92. According to a family statement, Weicker died Wednesday after a short illness. Weicker was Connecticut's governor for one term. Governor Ned Lamont directed flags to half-staff in honor of Weicker.

A man who pleaded guilty to a federal gun related charge was sentenced to 40 months in prison on Tuesday. 28 year old Shaquan Saunders was arrested in New London in August 2020 after he was found with multiple firearms and was connected to a Blydenburg Avenue shooting. Saunders has multiple felony convictions.


A Waterford police SUV was involved in a crash yesterday morning on Route 32 at the intersection of Richards Grove Road e. The police SUV and another vehicle collided in the intersection. The officer's SUV ended up on its roof. Both drivers were brought to the hospital with minor injuries.

Police arrested  a person who allegedly fled from officers after being spotted driving erratically on Route 2 in North Stonington. Officers say that they tried to stop the car but fled and struck a police cruiser before finally stopping in Groton. The driver was taken to the hospital for a medical evaluation. No other injuries were reported.